KDRAMA REVIEW: "Angel's Last Mission: Love"
August 01, 2019
It has been a long time since I last wrote a KDrama review. I haven't been watching a drama recently, or if I did, I don't know how I should write a review about it. Recently, I have been seeing a lot of fun and cute clips about this drama, Angel's Last Mission: Love. So, I decided to watch it. I haven't read any reviews about this or even the plot of this drama, so I was only basing the few clips I have seen.
Before I continue with my review or thoughts about this drama, I would like to give some disclaimers. First, I am not a pro at making drama reviews. I only write my opinions, thoughts, and how that certain drama affected me. My opinions may be similar or different from yours. So, it will still be your judgement if you like it or not. Second, this review might contain spoilers. In order for me to fully share my thoughts, I may include some scenes from the drama that I watched.


About the drama
Title: Angel's Last Mission: Love (Korean: 단, 하나의 사랑 Literal Meaning: Dan, Only Love)
Episodes: 32 (30 minutes per episode)
Airing Period: May 22 – July 11, 2019, KBS2 Wednesday and Thursday 22:00KST
Casts:
Shin Hye Sun as Lee Yeon Seo
Kim Myung Soo (Infinite's L) as Dan / Kim Dan / Yoo Seong Woo
Lee Dong Gun as Ji Kang Woo
Kim Bo Mi as Geum Ni Na
Do Ji Won – as Choi Yeong Ja
Kim In-kwon as Hu (sunbae)
Gil Eun Hye as Geum Ru Na
The drama is all about Dan who is a happy-go-lucky angel that was given his final mission to find the true love of the cold-hearted ballerina, Lee Yeon Seo. Lee Yeon Seo lost her family and had to suffer three years of blindness because of an accident during her performance. This made Dan's mission a bit hard. But as he was looking for Lee Yeon Seo's true love, he found himself falling in love with her which is a big sin that may cause him to fail his mission and dissipate like a dust.
It is a story which shows the real meaning of "true love" and how they both are willing to change and sacrifice themselves for the sake of the other.


Things I liked about "Angel's Last Mission: Love"
The story line
This is my first time watching a drama about an angel who fell in love with a human. Although I know some dramas that also consist of an angel and a human. So, this drama is a bit new to me. To be very honest, it has a typical plot where the main characters have this tragedy love. But what made it special is because of the differences of the characters and how everything doesn't go the way they wanted it to be.
Lee Yeon Seo, a beautiful and well-loved ballerina, lost all her loved ones and even experienced blindness because of an accident. Dan, who was once a human and died when he was still a child, became an angel for Lee Yeon Seo. Both experienced such tragedies, yet both can't have each other because they are different.


How it constantly made me cry
I love KDramas who makes me cry. Yes, it may feel weird but somehow these kinds of dramas make me realize that I am a human with feelings.
This drama is consistent in making me cry. I started crying from the very first episode until the last one. Maybe because I was feeling down lately that made me cry harder than usual. But the scenes were well developed. It all started when Mr. Jo died in the first few episodes and how Yeon Seo reminisced her past with him. Death is truly inevitable. It's just that we don't know when it will happen that made it painful.


Knowing that Dan can turn into dust on that certain day, the two of them created more memories and enjoyed every second. I don't actually know which is more painful – to know that your special person is leaving you or to not know at all and be shocked when it happens.


The casts
Shin Hye Sun as Lee Yeon Seo
I knew this actress since Legend of the Blue Sea and I really find her so talented. I know some of her dramas, but I haven't watched it. This is my first time watching her drama where she has the lead role. Definitely, she is one of the best actresses today. I can totally feel the pain she is feeling, the bitterness inside her, everything. Her eyes can show all those emotions without trying hard.


Shin Hye Sun is not a ballerina in real life so it is really challenging for her to do the routines of a true ballerina. But that didn't stop her from portraying a great role. To whoever casted her in this role, you really did a great job.


Kim Myungsoo as Kim Dan
I knew him as a member of the KPOP group Infinite. A lot of my friends actually like him. To be honest, he is really good looking. But the reason why I didn't stan him is that I feel like there are a lot of people who already likes him, and sometimes I feel like he is too overrated.


But I eat my words. I started liking him now because of this drama. Well, I actually do not know if I like Kim Myungsoo or Kim Dan. There's a difference between the two. Aside from the fact that he is really good to look at, I like that he can make me laugh at a simple phrase or whatsoever.


Kim Myungsoo also did a great job in portraying Kim Dan. You can definitely feel that Kim Dan has a pure heart, just quite naïve. I thank this drama for making me like Myungsoo. I just hope I'm not yet too late to like him.


Gil Eun Hye as Geum Ru Na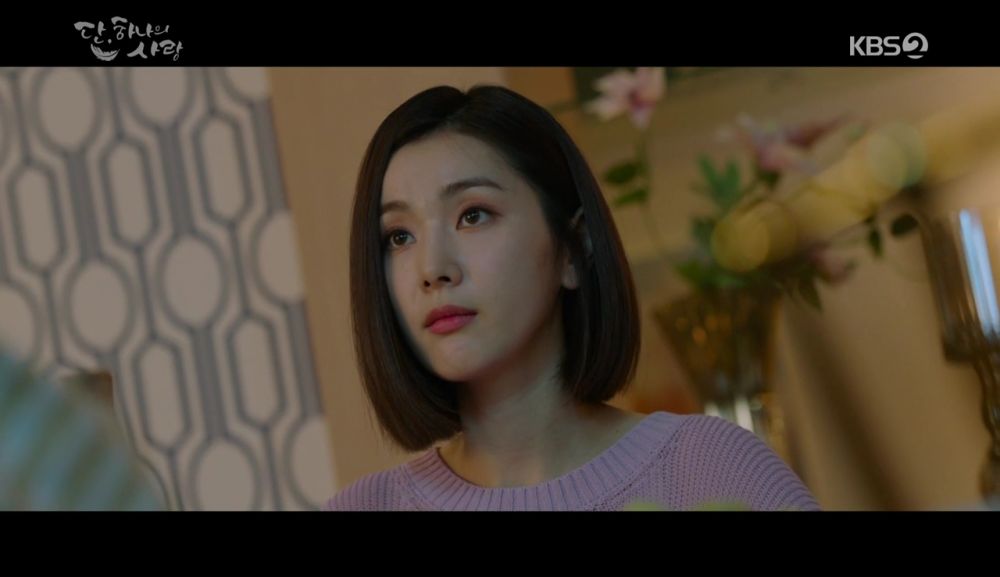 She's probably one of the best actresses in this drama. She does not do anything yet whenever she appears on screen I get irritated to the point that I wanted to go inside the screen of my computer and slap her. This only means one thing, she is a really good actress.


The use of references
One of the main things I've noticed is how they used "Giselle" as a reference to what is currently happening to Yeon Seo and Kim Dan. I am not familiar with the story of Giselle to be honest. I only know Swan Lake in terms of ballets.
In Giselle, the guy pretended to be a peasant when in fact he is an upper class. In the drama, Kim Dan pretended to be a human when in fact he is an angel. Giselle fell in love with the guy. Yeon Seo fell in love with Kim Dan.


I love these kinds of stories wherein they use references and somehow incorporate those references on the current story.


Things I somehow disliked about "Angel's Last Mission: Love"
It's not that I totally dislike it, it's just that I needed more.


Lee Dong Gun as Ji Kang Woo
Lee Dong Gun was one of the first K-actors that I admired. I just stopped admiring him when he broke up with Jiyeon and later revealed that he is getting married with another woman and that woman is pregnant. I don't know the whole story but yeah, I kinda feel awkward with him ever since.
Anyway, Lee Dong Gun is still a great actor up until now. It's just that think he is physically suited to play the role of Ji Kang Woo. It's just my own preference. But I wanted someone who is a bit younger than him who can play the role. Nonetheless, he is still good.


Ending
I wanted it to be a happy ending. Well, who doesn't right? Because after all the hardships that Lee Yeon Seo felt, I believe she deserves a happy ending. The good thing is, yes, it was a happy ending, but it lacks something. I needed more. All throughout the drama, I felt pain. There were only few happy moments and until the very last time, it was still few.
How does Ms. Jung feel when Kim Dan was back? What did they do after? I needed more happy interactions for the very last time. But I was deprived from having it. Well, at least it was a happy ending. That was the only thing that I tell myself so that I won't feel disappointed.


Thoughts on the ending, Conclusion & Lessons
Before watching it, I honestly thought that it was a fun and chill drama because almost all the clips I have seen are funny. I wanted to watch a chill drama since "Voice 3" was a bit heartbreaking for me (I still can't even write a proper review of it). But as I watch the first episode, I realized that it wasn't a chill drama. It was a heavy one. But nevertheless, I liked it and it probably became part of my top 3 favorite KDrama of all time together with Scarlet Heart Ryeo and W: Two Worlds.


This drama still left me a lot of questions. Like what I mentioned earlier, how does Ms. Jung feel knowing that Kim Dan was back? Also, how about Geum Ru Na? Was she possessed by an evil spirit because whenever she had plans on her mind a whisper can be heard? I didn't get any answers to that. But I guess, it's just a part of the story. There are some questions better left unanswered.


There are a few things that I learned in this drama. First, "People come, and people go". Not everyone in our lives will continue to stay in our lives. They will eventually die or just leave us. So, we should just cherish every moment we have to that certain person.


Second, we get mad at God most of the time for not giving us what we want. There are even times that we start to question Him on why He is doing such things to human beings. If He is really the God of Love why are we suffering? Even an angel asked Him these during the series. Sometimes, we just tend follow our own instincts that is why we feel like we are betrayed by Him. Everything has their own time and every prayer has their own answers. But whatever answer it may be, it's for the best.
That doesn't mean that we should no longer ask Him and just go on with the flow. We should always align our prayers to His will. And believe me, He answers prayers.


Third, not all the time we can get what we want even if we have worked hard for it. Geum Ni Na is a great example. She worked hard but at the end she still loses the spot of being Giselle. Maybe it's not yet her time? Or maybe it's not really the path for her. At the end of the drama, she became an instructor to children and there she is happy. Most of the time, we tend to focus on what we want and sometimes forget that there are still other things around us. I am not saying that we should no longer work hard for the things we want but we should know when to continue and when to stop.


Angel's Last Mission: Love is a drama that I will treasure forever. I thank those who created this for giving me such a great time. How about you? What are your thoughts in this drama?
Don't forget to like/follow our SNS accounts for more fangirling moments
Facebook:
https://www.facebook.com/AFangirlsHeart
Twitter:
https://www.twitter.com/AFanHeart_twt
Youtube:
https://www.youtube.com/channel/UCqPY3vxMkpqGJDxRw6peTxA
Blog:
www.afangirlsheart.com
Images used in these post are screenshots that I found in Google.