KPOPCON X Story: Why Volunteering for PKCI Matters to Me
March 26, 2019
KPOPCON X, probably one of the events where I felt really stressed (well, I guess everyone is). I didn't even have a decent sleep before the event - or maybe I didn't sleep at all. But even if I experienced those things, I am very happy that I became a part of PKCI for its this very special event.
A lot of people asks me, "Why do you keep on volunteering for this kind of event? You do not earn any money there. In fact, you even offer your services for free." I also asked myself those questions. Not only do I offer my services for free, I also spend a lot of time and effort for it.
Well, I know some of you will not understand me. But here are my reasons why volunteering matters to me:
Enhances my skills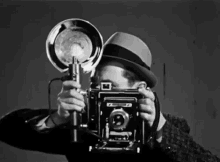 I am part of the creatives team during the KPOPCON X. We are the ones who create the posters, designs, videos, and a lot more. Since my course is Multimedia Arts, this is a great opportunity to use and enhance my skills in design, photography, and even editing videos. Not only that, KPOPCON X also gave me a hint on how working on the outside will look like. It helps me prepare for the bigger things to come.
The designs and videos made for KPOPCON X can also be added to my portfolio as a Multimedia Artist. I'm hitting a lot of birds with one stone.
Opens to New Opportunities
Opportunities. What kind of opportunities?
Well volunteering for PKCI, especially for KPOPCON X, gave me a lot of opportunities to interact with a lot of people - fellow fans, media, and sometimes even some known PH personalities. Since I barely go outside, or should I say I'm more of a home-school-home person, I never get the chance to talk with a lot of people.
Whenever I volunteer for PKCI, on any events, I get to at least meet 3 new people. And when I say I interact with them, I not only talk with them but also learn a lot of things from them. From last KPOPCON X, I learned the importance of organizing all the files so that it would be easier for the tech booth to know which video or slide to play.
Is What I Love to Do
I love volunteering, in whatever event it may be. If I haven't told you, I have been volunteering for medical missions and even school-feeding activities before. In fact, I even conducted one when I was in high school. I love helping and organizing different events. What more if I volunteer for a KPOP event?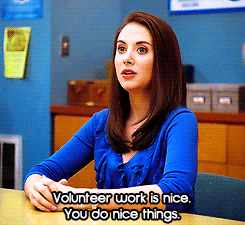 Of course, it will be stressful. There will be sleepless nights. There will be times wherein I will get stressed and pissed especially when the event is already near and there are still a lot of things to do. But when the event is already finished, it will all be worth it. It feels like I have done something right in my whole life.
Seeing the smiles of the fans, how they happy they are to meet their fellow fans, all the stress will be removed. I promise you.
Gives me another set of Family - PKCI is a Family, The KPOP Fandom is a Family
Well I guess these pictures are proofs why they are considered a family. Take note, I didn't even have pictures with my other friends because I was busy. (Photos grabbed from my friends' Facebook accounts)
So again, before you tell me things like, "Stress lang naman dulot niyan sayo! Wala ka na ngang kita, wala ka pang pahinga," I may have no money in here, I may be stressed - no rest or whatever terms you'll say - here, but I found happiness in what I do. And I guess that's the most important thing, right?
Thank you so much PKCI for allowing me to volunteer even if I am not a perfect one. Thank you for everything. Until next event with you.