KDRAMA Review: When The Camellia Blooms
January 21, 2020
When The Camellia Blooms was the first K-Drama that I finished this 2020, although it was released in 2019. As much as possible, I try not to watch on-going series because I don't want to wait for the next episode.
The main reason why I wanted to watch this is because of Kang Ha Neul. It was his first drama after he got discharged from the military. I've been really following Kang Ha Neul since To the Beautiful You. And I fell in love with him even more during Scarlet Heart.
Aside from that, I have been receiving a lot of news that this drama is really good. In fact, it has high ratings. So I decided to watch it.
NOTE:
This review may contain spoiler. So if you don't want to be spoiled, don't read it and just watch it immediately.
ABOUT THE DRAMA
Title: When The Camellia Blooms (동백꽃 필 무렵)
Episodes: 20 episodes (around 1 hour each)
Airing Period: September 18, 2019 - November 21, 2019, Wednesday & Thursday 22:00 KST
Main Characters:
Gong Hyo Jin as Dongbaek
Kang Ha Neul as Yong Shik
Kim Ji Suk as Jong Ryul
Kim Kang Hun as Kang Pil Gu
Oh Jung Se as Noh Gyu Tae
Yeom Hye Ran as Hong Ja Young
Ji Yi Soo as Jessica
Son Dam Bi as Choi Hyang Mi
The drama is all about a single mom named Dongbaek who raised her son in a province called Ongsan. She runs a bar-restaurant named Camellia which caused a lot of people to spread rumors about her. All her life, she was told that she has an unlucky fate. Her mother left her which made her an orphan. She has no husband but has a child. And a serial killer targets to kill her since she was there when her friend was killed. But despite all of that, she gained new strength from Yong Shik, a police man.
Things I liked about When The Camellia Blooms
Kang Ha Neul's great acting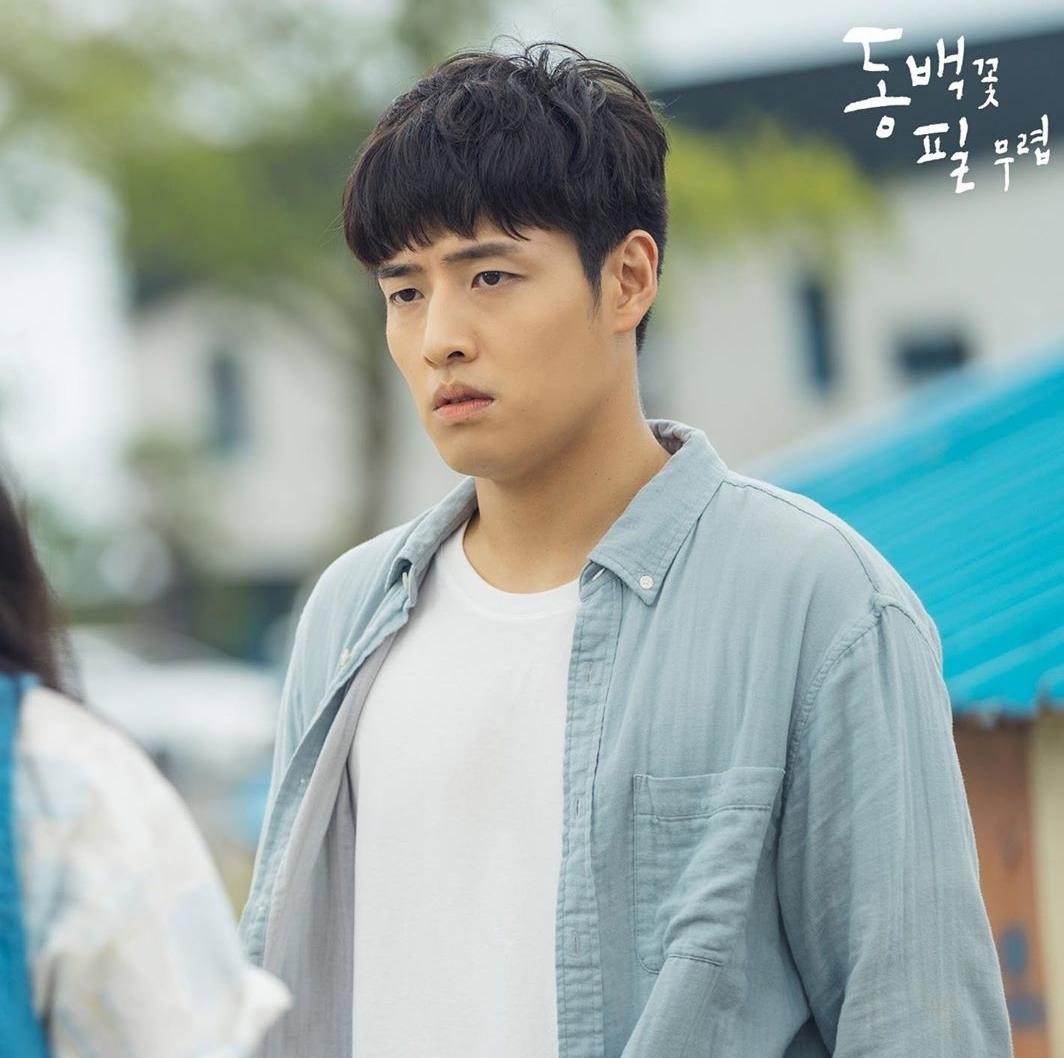 When I say great acting, I mean that the artist makes me forget about their past characters. While I was watching this series, Kang Ha Neul became a total stranger for me. It's as if I'm trying to deal with another person who looks like someone I know. He was so good at portraying someone who is from the province, someone who acts tough but has a weak heart for love, and someone who will do anything to save people.
He is fun to watch in this drama. All the serious stuff I felt before with Scarlet Heart, I forgot all of them when I watched him played his role as Yong Shik. He doesn't care if he will look crazy and ugly in front of the camera as long as he portrays his role well.
The Ending Twist
Although I already have someone in mind on who "Joker" was, the drama made me feel like who I'm thinking was is wrong. In fact, I even doubted for a couple of times. But eventually, the I was right on who I thought Joker was.
During the time when Dongbaek installed a CCTV at her restaurant, I already got the hint on who Joker was. And all these time, I was right.
How they portray a mother's love
At the start, I also got mad at Dongbaek's mother for leaving her. If I were also abandoned and grew up as an orphan, I will also hate my mother. But as the drama progresses, there are a lot of stories we don't know. There are a lot of things our mothers are willing to go just to save our lives.
In this part, Dongbaek's mom left her when she was 7 years old. And after years, she came back to Dongbaek pretending that she has Dementia. On that latter part, Dongbaek found out that her mom is suffering with a kidney failure and needed a transplant. This made Dongbaek mad at her again.
But what Dongbaek doesn't know is that she didn't return because she's gonna ask Dongbaek a favor. She returned so that before she die, Dongbaek will receive her insurance. It was also shown here the reason why she left Dongbaek, how she went back to get her again, and how she was always thinking of Dongbaek.
Living as a solo mom with no money and decent job, Dongbaek's mom got afraid that she wouldn't be able to suffice Dongbaek's needs. She may have made a wrong decision, she may have been weak, but the important thing is, she never forget her daughter and silently looking at her.
The Ahjumma Squad
At the start of the series, the ahjumma squad was portrayed as the typical people who gossips a lot and hate people who they think are above them. That's why they made Dongbaek feel that she doesn't belong in the place.
But like earlier, there are a lot of stories we do not know. In the end, they helped Dongbaek from Joker. They made sure that Joker won't get to murder Dongbaek. Although they were really jealous of Dongbaek from the start, they still love her. They just don't know how to show it because it's not their character to show a soft side.
They were actually the people who also made this drama a success and fun one.
Things I somehow disliked with When The Camellia Blooms
Dragging Scenes
There were a lot of times where I skipped some scenes because I got bored. To be very honest, I got bored from the start. The only reason why I continued watching it (even if I badly wanted to drop it) is because I wanted to know who Joker was and why he wanted to kill Dongbaek. I also do not know why but I feel like the casts during those scenes were overreacting or something.
Conclusion & Lessons
I was actually expecting a lot from this drama since it became the talk of the town. It has high ratings. But I was a bit disappointed. Maybe because this drama isn't just my type. I can still say that it is a good drama. If you want to watch a chill drama, you can watch this.
But this drama taught me to not judge people based on the decisions they have made. There are a lot of things we don't know. There are a lot of things that is happening inside their minds and hearts. Another lesson that I learned here is that, even if people are against us, or there are people who hates us, life goes on. Find something that will inspire us to move forward. In this drama, Dongbaek chooses Pilgu (her son) as her inspiration to move forward.
Like what I have mentioned earlier, mom's love will always be there. It's one of the best lessons I have learned here. They may have made a bad decision, or a thing that we do not understand, but there are reasons. If it hurts us, it will hurt them more. Moms will also be willing to sacrifice their lives for their children.
When The Camellia Blooms might not be a drama that I will remember forever, but it is truly one of the dramas that will give you a lot of life lessons.
Don't forget to like/follow our SNS accounts for more fangirling moments